by Adriano Biza
Through an invitation of Professor Leila Harris, on behalf of the International Waters Research and Training Network I had the opportunity of participating in a "Workshop on Water Equity and Resilience in Southern Africa", which was held between 24th and 26th August 2016, at the Stellenbosch Institute for Advanced Studies, Stellenbosch University in South Africa.
The international workshop focused and covered a wide range of topics on equity and water-related resilience in Southern Africa. There were shared insights and findings from researches focused on Cape Town, revisited themes and concepts of resilience in relation to other case study sites across the region and engagement of researchers with practitioners. The workshop involved also small group conversations to map out further issues of importance for the development of a comparative research agenda, setting up teams for development of deliverables for special journal issues about resilience as well as discussion of the Network's next phase and drafting grant applications to extend this work
On the second day I had the opportunity also to share my proposal ideas by giving a presentation entitled "The Politics of water reuse in Maputo City, Mozambique" followed by plenary discussion about the broader topic of "Politics and Water Management". It was a greater contribution for me in several ways, especially my socialization with these environments and the chance to build network. I could receive relevant suggestions about perspectives and readings that I have to balance. In short, it was a moment of great learning.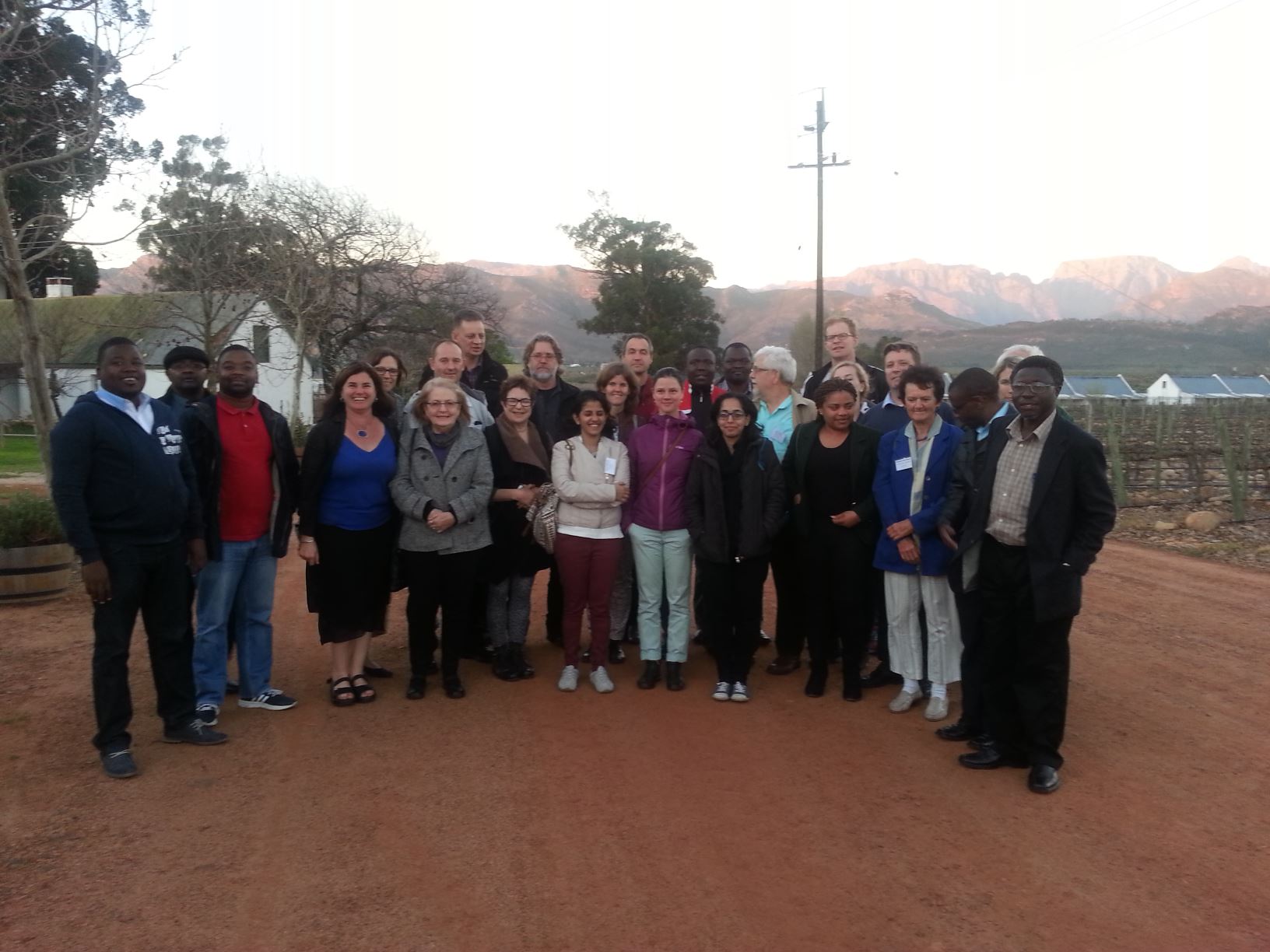 Group photo.
Outside the academic agenda we visited a local farm – the Solms Wine Estate – where activities includes farm tour and heritage dinner. Along with good local wine and gastronomy savored I could learn more about the history of South Africa relations and Mozambique. The place has a social history museum with a memorial in which contains names of slaves who worked there. I found that many of these names are from Mozambican which shows that the migration of Mozambicans to South Africa began long before the bustle to the mine sector as many historians have placed