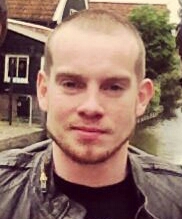 Period: April-July 2015
Location: Delft, The Netherlands
University: Technical University of Delft, Delft
Thesis: BSc
Topic: Material Flow Analysis (nutrients)
Title: TBD
Sven is a third year bachelor student at the TU Delft's faculty of Civil Engineering. Being highly motivated to start with his Water Management MSc next year, he is currently working on his BSc thesis. Sven's thesis aims at characterizing the flow of nutrients (NPK) in the Maputo, by means of material flow analysis. The results will help determine the origins of water pollution and can also be used to test solutions and reuse possibilities.