If you wish to receive a copy of any of these reports please send me an email.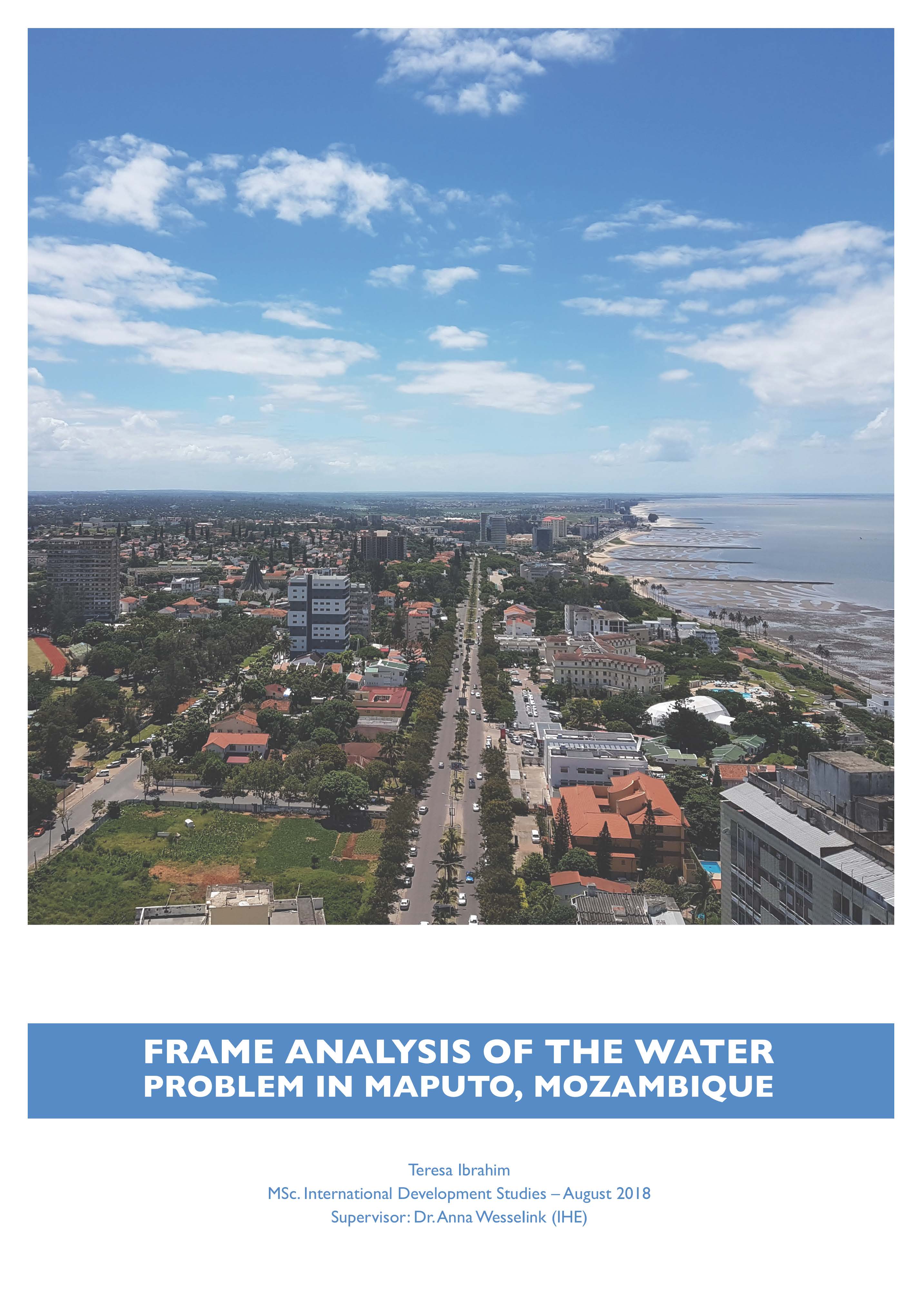 Frame analysis of the water problem in Maputo, Mozambique
Type: MSc thesis
Date: 21-08-2018
Publisher: University of Amsterdam
Author: Teresa Ibrahim
Supervisors: Adriano Biza (UvA/IHE-Delft/UEM), Anna Wesselink (IHE-Delft).
Analysis of the challenges and solutions in the water and sanitation sector in Greater Maputo, Mozambique – Applying the Dynamic Adaptive Policy pathways approach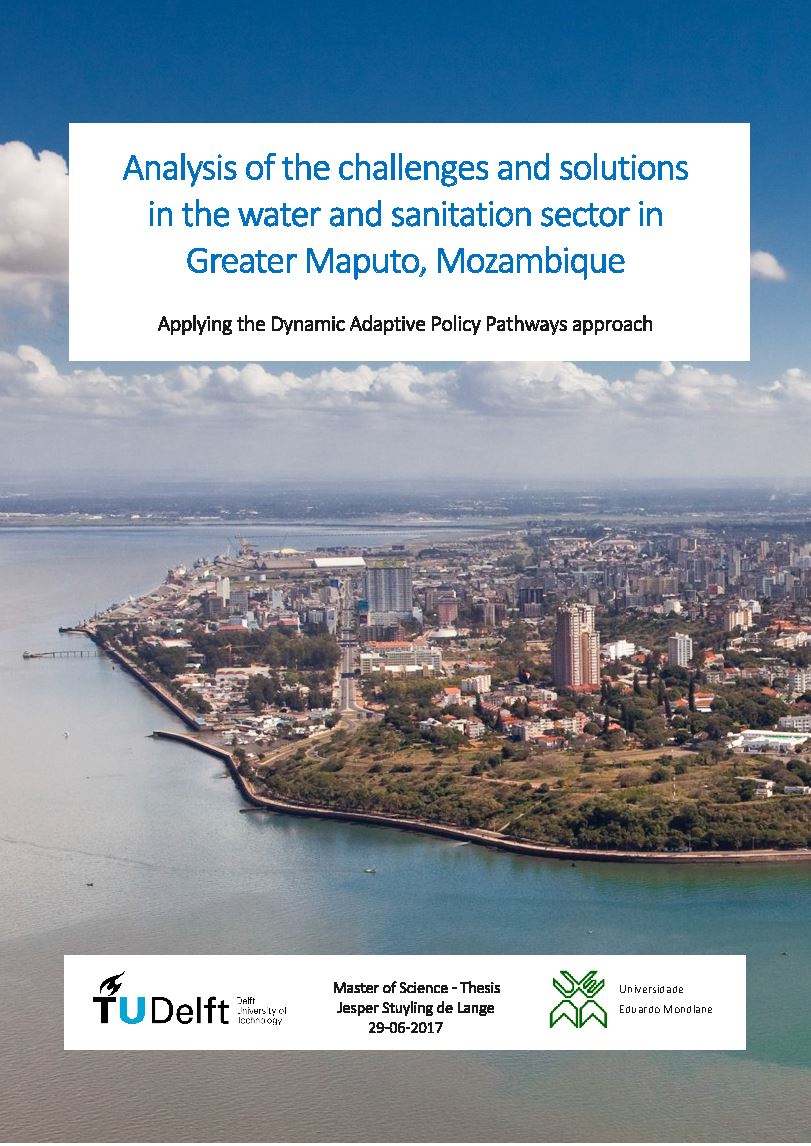 Type: MSc thesis
Date: 13-06-2017
Publisher: TU Delft
Author: J. Stuyling de Lange
Supervisors: A. Marques Arsénio (TU Delft), L.C. Rietveld (TU Delft), B. Enserink (TU Delft).
Assessing the possibility of water reclamation for concrete production in Maputo, Mozambique
Type: MSc thesis
Date: 24-11-2016
Publisher: TU Delft
Author: N. Fausta
Supervisors: N. J. Gulamussen (TU Delft/UEM), A. Marques Arsénio (TU Delft), N.P. Matsinhe (UEM) and L.C. Rietveld (TU Delft)
A life cycle analysis of the technical costs and social costs for the provision of sanitation services in Maputo, Mozambique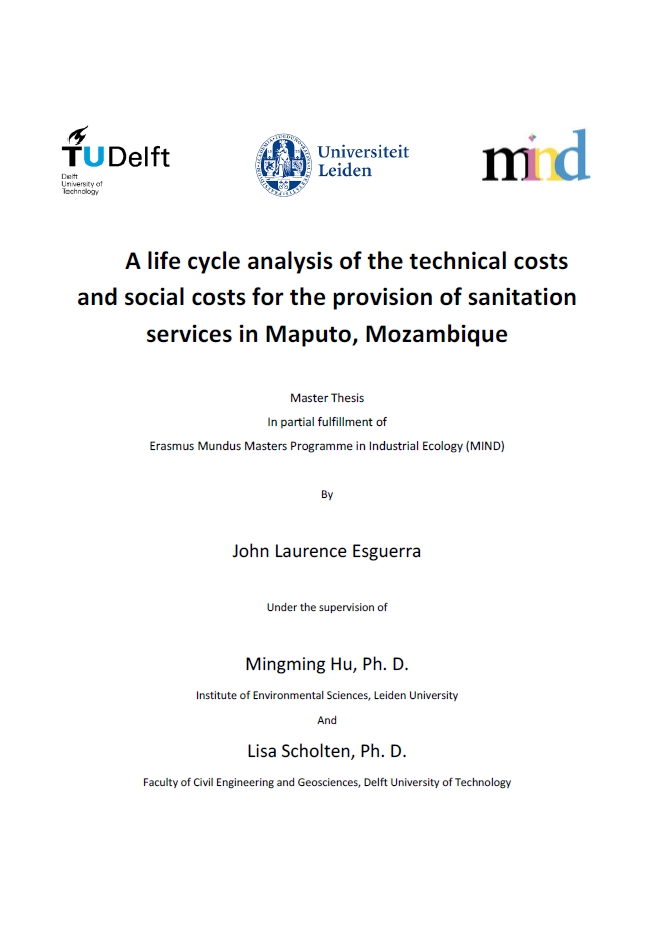 Type: MSc thesis
Date: 26-08-2016
Publisher: TU Delft
Author: J.L. Esguerra
Supervisors: M. Hu (Leiden University), Dr. L. Scholten (TU Delft)
Assessing water and nutrients flows in the city of Maputo, Mozambique
Type: MSc thesis
Date: 26-08-2016
Publisher: TU Delft
Author: I.C. Salim
Supervisors: M. Hu (Leiden University), Dr.ir. A. Marques Arsénio (TU Delft), Dr.ir. N.P. Matsinhe (UEM)
Assessment of attitudes and practices regarding onsite sanitation management in Maputo, Mozambique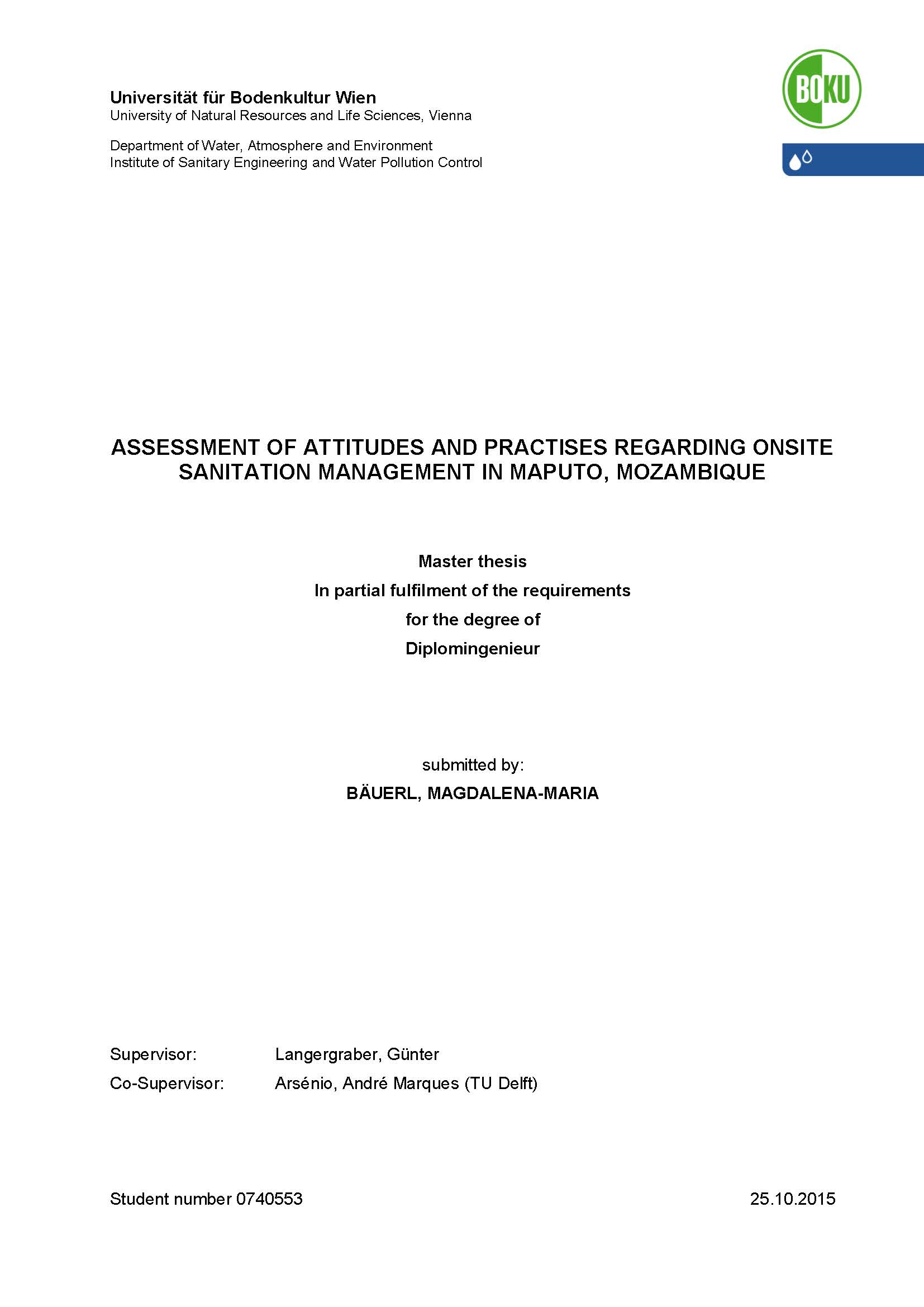 Type: MSc thesis
Date: 25-10-2015
Publisher: The University of Natural Resources and Life Sciences, Vienna
Author: Magdalena-Maria Bäuerl
Supervisors: Prof. Günter Langergraber (Boku)
Co-supervisor: Dr. A. Marques Arsénio (TU Delft)
Characterization of the central wastewater treatment plant of Maputo (Mozambique)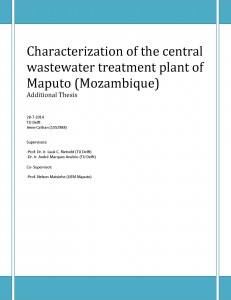 Type: Additional Thesis
Date: 28-7-2014
Publisher: TU Delft
Author: I. Caltran
Supervisors: Prof. Dr. Ir. L.C. Rietveld (TU Delft), Dr. Ir. A. Marques Arsénio (TU Delft)
Co-supervisor: Prof. N.P. Matsinhe (UEM Maputo)